It was indeed a special night yesterday when the UEFA Champions league had yet another history made and the team who did this is none other than Barcelona, a team many has awarded the best team in the world. While many are still basking in the euphoria which might not end soon, we have decided to compile a list and bring you the 4 greatest UEFA League comebacks in the book of history. Let's take a look;
1. Monaco Vs Real Madrid: This was one of the greatest comebacks. It was quite interesting as many had thought that Real Madrid had bagged the game. In 2004, Real Madrid had beat Monaco 4- 2 in the first leg however, Monaca had their comeback when Madrid visited their home for a second leg and Monaco had 3- Madrid 1. Monaco won on a 5-2 aggregate.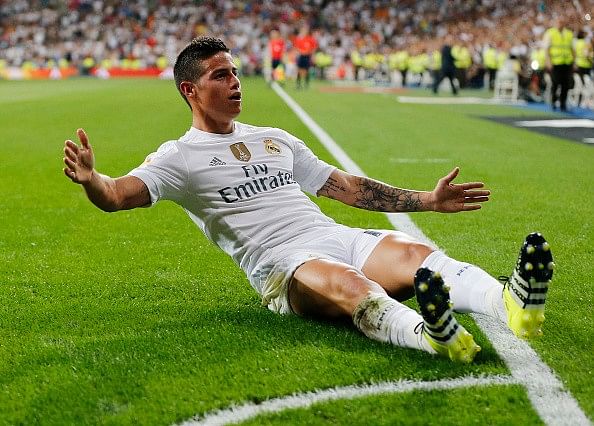 READ ALSO: Do You Believe In Miracles?? Here's What People Think About Barca Massacring PSG 
2. Chelsea Vs Napoli: Napoli had crushed Chelsea to a 3-1 goal at their home however, Chelsea made a comeback by winning 4- 1 at Stamford bridge under the reign of Roberto Di Matteo who led Chelsea to the UEFA Champions League final making them the first London Champions League winning club.
3. Porto Vs Bayen Munchen: Porto gave Bayern a run when they scored 3 goals at their home ground in 2014/2015. Bayern however, didn't leave empty handed and has they stole an away goal before the end of full time. When Bayern welcomed Porto to their home, it all felt like Porto would crush them once more but Bayern did a number on them by beating them 6-1. It was unbelievable but then it happened.
READ ALSO: 5 Things That Are Keeping You In The Single's Kingdom And You Have No Idea
4. Barcelona Vs PSG: Last night crowned Barcelona the greatest comeback team ever!!! Though we were all shocked when PSG got away with beating Barcelona 4-0 at their home ground. As much as we believed that Barcelona would have a goal or two, we still thought it was almost impossible for them to head on to the next round, but the team shocked the world when they came back from 4-0 down to beating PSG 6-1. It was magical and incredible.