Eric Enomamien Aghimien is a Nigerian director, producer, screenwriter and editor. After winning over 10 awards in the 2014 African Magic Viewers Choice Awards (AMVCA), with his last movie, A Mile From Home, producer and Director of the movie, Eric Aghimien is set to hit the cinemas with his upcoming movie titled, 'Slow Country'.
A Mile from Home is a 2013 Nigerian action-drama film written, produced and directed by Eric Aghimien, starring Tope Tedela, Chiedozie Sambasa Nzeribe, Alex Ayalogu, Eric Nwanso and Tolu Akinbileje. Tedela portrays Lala, a university student with an identity crisis who joins a notorious gang to get revenge. The film was nominated in two categories at the 2nd Africa Magic Viewers' Choice Awards and won best actor in a drama for Tedela. The movie won the 2014 Africa Movie Academy Award for Achievement in Visual Effect.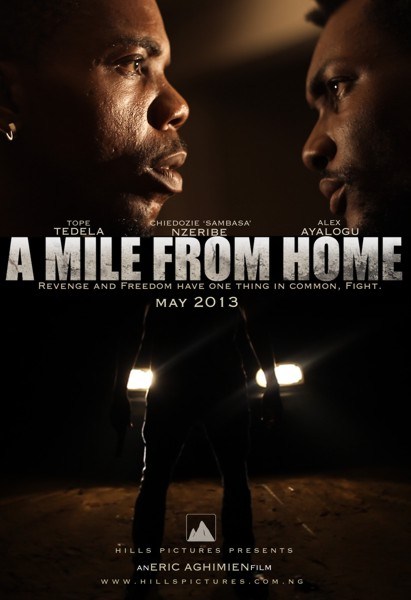 Sitting with BroadwayTV, Eric Aghimien revealed that he believes he has bridge the gap where Nigerians can say they have good action films now. In his word: "yes, i think I have bridge that gap and I have created a niche for myself, because I hear people telling me, writing me every now and then on Facebook, on Instagram that I have made them want to start watching Nigerian movies again, because they feel its ridiculous especially action films".
Do you have any doubt as to whether Eric has bridge the the gap in Nollywood by producing good action movies, then go see 'Slow Country' when it hits the cinemas nationwide from Friday, May 19th, 2017.