Shafy Bello is a Nigerian film actress and singer. She first shot into the entertainment scene when she featured vocals in a 1997 hit song by Seyi Sodimu titled "Love Me Jeje". Shafy grew up in the United States of America where she completed her education. Her first major film was Eti Keta, a Yoruba film.
In 2012, she starred as Joanne Lawson in the TV series Tinsel and as Adesuwa in Taste of Love. Shafy has since featured in several Yoruba and English language films and TV series including When Love Happens, Gbomo Gbomo Express and Taste of Love.  The actress is married for over 20 years now to Mr Akinrimisi and are blessed with two Children. Although her first love is singing, Shafy n is the CEO of Impressive Media.
READ ALSO: #BirthdayBehaviour: 7 Things You Probably Do Not Know About Mary Remmy Njoku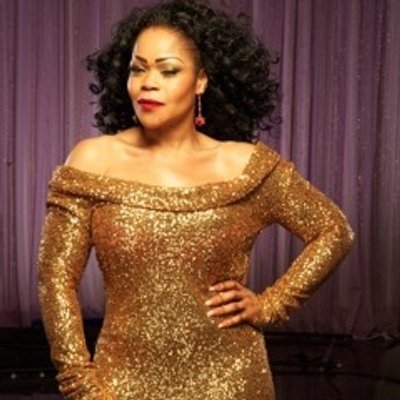 She plays the role of Agnes Benson, sister to late Mrs Benson in #DesperateHWA. Agnes Benson is known for her cold heartedness and open honesty.
For every woman, the ability to multi-task might look so easy on the outside but try being a wife, mother together with working and it becomes a different ball game entirely. It takes a woman who is self confident to successfully balance all three without either one lacking. Shafy has over the years shown us that with great tenacity and hard work, we can be whoever we want to be or who we aspire to be.
Shafy and son
Faced with her own ups and downs, Shafy remains focused and an inspiration to many. Today as our Personality Of The Week, we celebrate her, her craft, passion and success in the Nigeria movie Industry.