Nollywood is a very large community where we have loads and loads of talented actors and actress who make our entertainment world fun. These people are the actors who put in their absolute best in giving us great movies as well as performances.
Nollywood has been in existence for a long time and for a while we have witnessed a segregation between the Yoruba sector and the English sector. Once upon a time, the Yoruba industry wasn't recognized as Nollywood where 70% of people actually thought it the term Nollywood was only for the English speaking sector. However, even at that time, we had some actors who were both playing both sides. Actors like Antar Olaniyan, Sola Sobowale, Funke Akindele, Shaffy Bello, Dele Odule and host of others.
With time, things started to change. People started to notice the actors at the Yoruba helm. Gradually but not without a fight or two, the Yoruba sector claimed their respects and they penetrated the English world and today we have many actors making waves and thriving in sector. Today, we now have Nollywood as one body. Here are 5 Yoruba actors who are doing so well in both scenes;
Mercy Aigbe: Mercy Aigbe is not exactly a Yoruba however she started her movie career from the Yoruba sector. The very outspoken and energetic actress stole many hearts with her screen prowess. Today, Mercy is making waves both in the two scenes where she's doing English Soaps such as Mary Remy's 'Single Ladies' and more as well as her own movie Victims.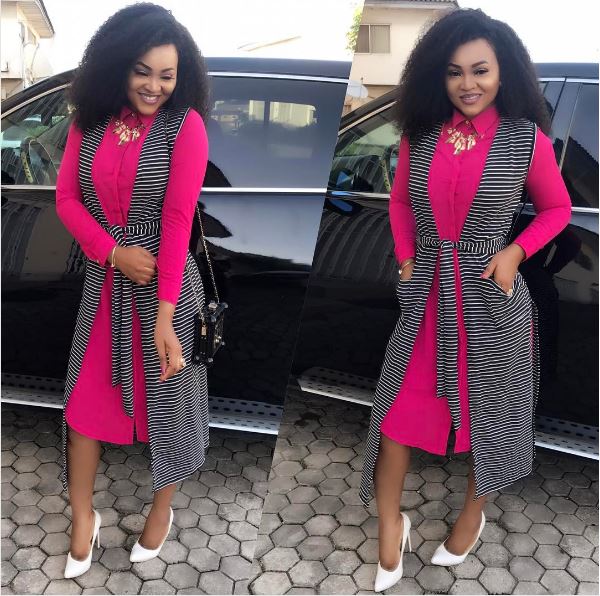 Toyin Abraham: Toyin Abraham has no doubt be making lots of waves since she made a switch from Aimahkhu to Abraham. The sensational actress whose hard work and passion has propelled her to be one of the most entertaining actress in Nollywood. Today, Toyin has been featured more in English movies than any of her other colleagues this first quater of the year. This year, she has featured in movies like Okafor's Law, The In-Laws, Hakkunde, Mentally, Tatu, Esoehe and lot more.
Dayo Amusa: Dayo Amusa is another actress who have been able to break the barrier between the English and Yoruba sector. With a blockbuster like Unforgivable, Dayo gave lots of people a run for their money. The delectable actress has proven her worth and she has set her own pace which she thrives with high expectations. With her latest movie Pathetic, Dayo is definitely here to stay.
Odunlade Adekola: Odunlade Adekola breezed into the English sector with Box Office hit movie Taxi Driver. He startled us as we never saw it coming. Shortly after that, Odun casted in Funmi Holder's The Grudge where he was the star of the movie. Odun has no doubt created a pathway for himself making him one of the most versatile actor in Nollywood altogether.
Iyabo Ojo: Iyabo Ojo casted alongside Joseph Benjamin in the movie Silence where she did tremendously great. Known mostly for Yoruba movies, Iyabo Ojo blew many away with her performance and since, she has done couple of movies in English.